Doubt A Parable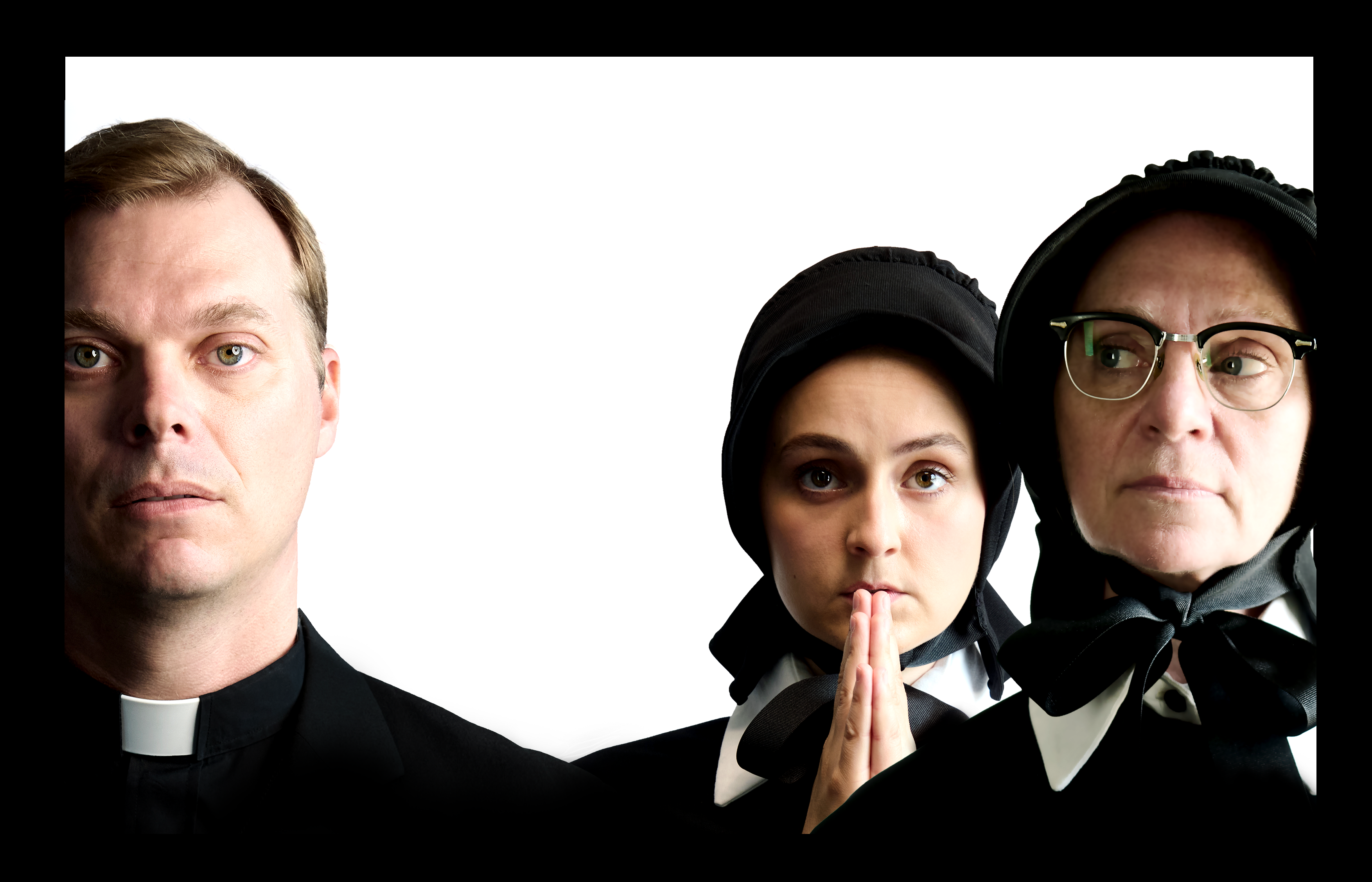 It is 1964, and the winds of change are blowing through St. Nicolas Catholic School. Father Flynn, a progressive and charismatic priest, advocates for reform in the school - much to the dismay of the strict and unyielding principal, Sister Aloysius. But when Sister James (a young nun and novice teacher) levels an accusation against Father Flynn involving the school's first and only Black student, Sister Aloysius demands justice for his tresspasses, truth and charity be damned.
Discounted tickets for those under 25 years of age are available for every performance (must present proof of age at the door). Arts worker tickets and student tickets are available for the November 1, 2, 8, and 9 performances (must present valid arts worker ID or student ID at the door). Pay What You Can tickets will be available at the door for the performances on October 30, November 6, and 13.
Please note: October 26 is a Preview performance, and October 27 is Opening. Performances on November 3 and 10 will be capped at 50% capacity.
How to get to the venue on foot:
- From Bay Street: look east between the Marriott Hotel and the Bell Building.
- From Yonge St: There is a traffic light halfway between Dundas and Queen. Enter the Eaton Centre there and you will see the church.
- From Queen: Walk north on James St. until you come to the church.
- From Dundas West: Between Yonge and Bay, there is a sign for Holy Trinity by a passageway beside Joey Eaton Centre. The church is visible from there.
Parking lots near the venue:
- City Hall Parking at Nathan Phillips Square (west side of Bay St, just north of Queen St)
- Bell Trinity Square Parking Lot, 483 Bay S (East side of Bay, just north of Queen St)